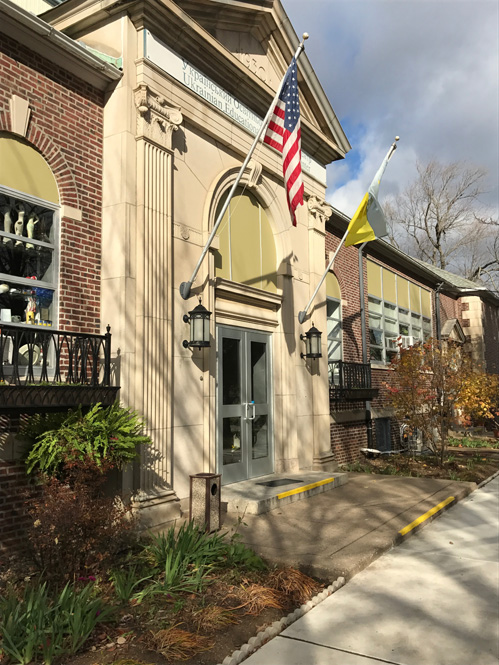 From November 28 to December 3, 2016 the delegation of cardiovascular surgeons, headed by the General Director of the Heart Institute Professor Boris Todurov visited the University Hospital of Pennsylvania in Philadelphia (USA).
Full working week spent in operating rooms together with leading American surgeons Professor Joseph Bavaria, Dr. Benjamin Jackson, Michael Acker, Hristianom Bermudez and others has been an interesting and rewarding experience exploring the high-tech surgical interventions on the heart, great vessels and lungs.
During the internship period the visitors had an opportunity to see an improved technique of EVAR (Endovascular aortic aneurysm plastic) using grafts that have fenestration, allowing not only to stent opening of aorta, but also its visceral branches, keeping thus the blood supply to vital organs. An interesting method: transcatheter removing of cavafilter one year after implantation. An important source of information was the operation on aortic root replacement, while maintaining the native aortic valve leaflets (David procedure). It was a valuable technique to see exactly reimplantation of valve leaflets, as well as the performance of intraoperative test for assessing the ability of the newly formed valve to keep the bloodstream.
The main attention was focused on the lung transplant operations. 4 transplant operations were visited. The hospital performs about 90 single and bilateral lung transplants. Some of these surgical procedures is performed without the use of cardiopulmonary bypass. The other part is a tool that allows, if necessary, to safely disconnect the patient from ECMO machine.
Useful information was obtained in the daily communication with doctors of intensive care, emergency care, perfusionists, engineers, scientists, project managers, and researchers.
This visit became a real possibility thanks to the efforts and tireless work of many people who care. This is the assistance of the Ukrainian diaspora, primarily doctors Zeni Chernik (Chairman of the Board of Directors of the Ukrainian Federation of America) and Valentina Pedchenko, who organized the meeting and communication with colleagues in Philadelphia.
The visit can be regarded as construction of the foundation for further cooperation between experts on both sides of the ocean for the benefit of the people.