March 20, Charitable Foundation "Heart on the palm", which helps in the treatment of children with congenital heart disease, from poor families, initiated the project "Give a helping hand to children", the purpose of which was the acquisition of  S8-3 transducer for children for the second ultrasound machine (worth 195 thousand UAH )
The staff of the company "MTS Ukraine" personally has joined to this action.
Due to their activity were collected 83 950 UAH., which allowed to pay the cost of the sensor.
May 6 sensor for kids was transferred to the Kiev Heart Institute. With it had already examined the first patient – a two-months Sophia, to whom recently was carried out an operation on the heart.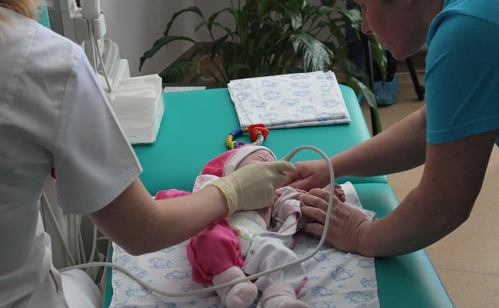 A group of employees of the company has come for handing the sensor.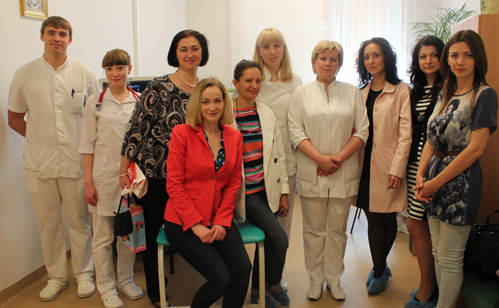 In conclusion, the guests has noted: "We know first hand about the work of the cardiac surgeons of Institute, these are world-class specialists with unique experience and good hearts. "MTS Ukraine" together with the Kiev Heart Institute launched a charity project "Good thing for free" four years ago. The essence of the project is to help children from low-income families who are in urgent need of vital operations, the funds are allocated annually from the funds for souvenirs and gifts for partners and customers.
Since September 2011 in Kiev Heart Institute 50 children from all over Ukraine were  successfully operated."
We are very grateful to our partners – the company "MTS Ukraine" for their continued support and private gratitude to the staff who took a part in the acquisition of the second sensor for children  for an ultrasound.