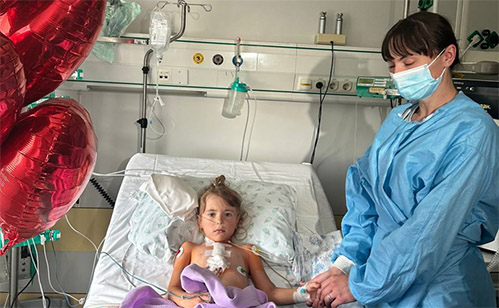 The other day, Ukraine was shaken by news that has every right to be called a sensation.
At the Heart Institute, a 6-year-old girl received a heart transplant, for which she had been waiting for 1.5 years. The uniqueness of this transplantation lies in the fact that the donor was a child for the first time in Ukraine.
Solomiyka was born a completely healthy child. Four years ago, due to an ordinary viral disease, she got heart complications and a terrible diagnosis, like a sentence – cardiomyopathy.
In Ukraine, 30 children need transplantation. Every day, every minute, their parents are waiting for the main news – "There is a donor."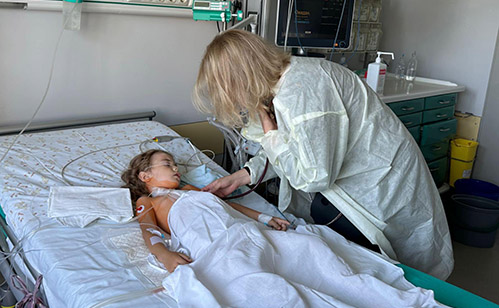 The boy's mother, a doctor herself, was well aware of this. Doctors diagnosed her 4-year-old son with brain death, the cause being a brain hemorrhage caused by an aneurysm.
It is impossible to find words and hold back tears, looking at the photo where a mother listens to her child's heart in another child's chest.
The whole country admires this woman's generous act with gratitude.
With the consent of the boy's parents, three children received donor organs and the opportunity to live. The story of this transplant made hundreds of thousands of people think that anyone can need an organ transplant, but not everyone can wait for it.
Eternal memory to the little angel and strength to his parents to survive this tremendous loss.
We wish Solomiyka a quick and easy rehabilitation. Our entire big team is rooting for you and doing our best!
Life ends – life continues.