42nd Annual Cardiothoracic Surgery Symposium in San Diego, CA
16-09-2023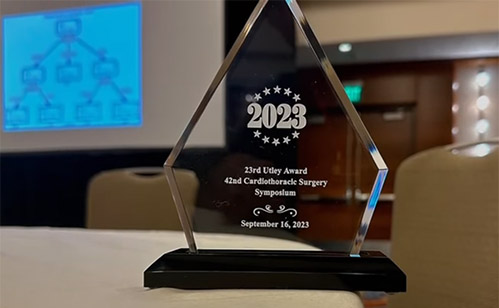 Prof. Borys Todurov, director of the Heart Institute, and Oleksandr Bitsadze, cardiac surgeon of the Department of Acquired Heart Defects, spoke at the 42nd Annual Cardiothoracic Surgery Symposium in San Diego, California, September 13-16, 2023.
Representing the Heart Institute and all of Ukraine in the international medical arena, Prof. Borys Todurov received an award for the best report, in which he shared how the cardiac surgery clinic worked during the war and how the Ukrainian medical front is holding up.
We thank our American colleagues for their ongoing support!