Visit of the Heart Institute's Team to the Khmelnytskyi Nuclear Power Plant
22-05-2023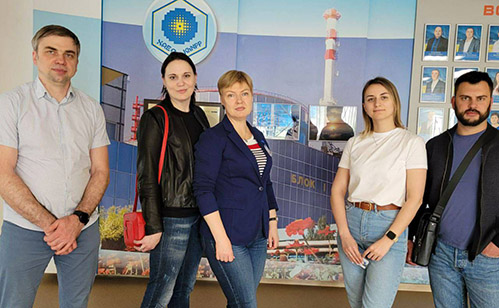 Khmelnytskyi, we are close.
We continue to protect the health of Ukrainian energy workers within the framework of the cooperation program between the Heart Institute and the National Nuclear Energy Company "Energoatom."
The health of every Ukrainian heart is essential to our team.
Seventy employees of the Khmelnytskyi NPP received consultations and diagnostics, i.e. a complete cardio check-up by five specialists.
For more than a year, Khmelnytskyi NPP's workers have been under constant threat of enemy fire, and the tension and danger of their work have increased many times. We are delighted to make every effort to protect the health of our brave energy workers.
The Heart Institute's team:
Cardiac surgeon Maksym Rotar, specialist in ultrasound diagnostics Svitlana Sagura, cardiologist Olena Onishchenko, arrhythmologist Maksym Zaretskyi, neurologist Kateryna Kyrychenko.