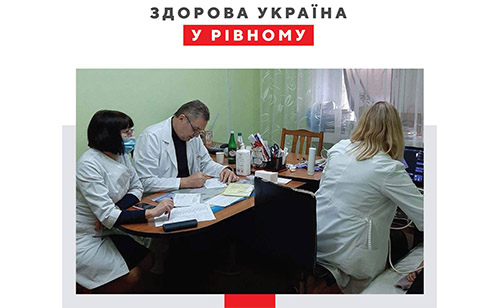 On December 3, 2021, specialists from the Heart Institute visited Rivne.
On the basis of the Rivne Regional Clinical Medical and Diagnostic Center named after V. Polishchuk, our specialists advised residents of the region who suffer from complex diseases of the cardiovascular system.
More than 100 patients were examined. Among them – 50 adults, 69 children, many of whom need surgical treatment, according to the survey.
Once again, we are convinced of how important it is to turn to a specialist in time. After all, many of the visitors did not even suspect the gravity of the situation.
Care of yourselves. And we are always there to help you.
Adult and children's team of doctors: cardiac surgeon Viktor Shevchenko, ultrasound specialist cardiologist Oksana Krot, cardiac surgeon Vasyl Karpenko and ultrasound specialist cardiologist Natalia Ruban.