Nuclear medicine department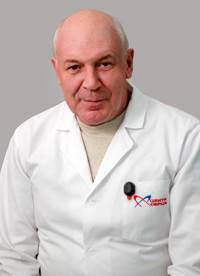 Head of department
+380 (44) 291 61 16
Valerii Kundin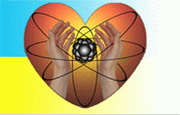 Department of Nuclear medicine is the part of "Kyiv City Heart Center". The main purpose of the department is providing high qualified radionuclide examinations with the use of radiopharmaceuticals (RPH).
Scintigraphic studies by gamma-camera Infinia HawkeyeTM (GE, USA) with data processing workstation «Xeleris» are made in the department. In addition to the standard scintigraphy Infinia HawkeyeTM affords providing examinations with using of two methods of radiation diagnostics – radionuclide (single photon emission tomography – SPECT) and roentgenological (X-ray computer-tomography – CT) for the images fusion (SPECT/CT). It affords to improve efficiency of the conventional radionuclide diagnostics, to approach it to the international standards. SPECT/CT is used in cardiology (for attenuation correction) and oncology (for anatomical localization of increased accumulation of RPH).
Amount, location and total area of the rooms in department corresponds to the European standards. It affords to perform examinations according to all requirements of radiation safety. It essentially improves the quality of service. Specially equipped rooms for patients make them staying in the department as comfortable as possible.
The studies of the nuclear medicine department:
Myocardial Perfusion Imaging / Gated SPECT with 99mTc-MIBI with attenuation correction (SPECT/CT).
Indirect radionuclide renangiography with 99mTc-DTPA
Dynamic renoscintigraphy with 99mTc-DTPA and 99mTc-MAG3 for filtration, secretory and excretory functions determination
Static renoscintigraphy with 99mTc-DMSA for identification sites of the renal tissue inflammation or sclerosis
Indirect radionuclide cystography for identification passive and active vesicoureteral reflux (VUR)
Bone scintigraphy (whole body, 3-phase, SPECT, SPECT/CT)
Dynamic and static thyreoscintigraphy
Parathyreoscintigraphy (revelation and localization of parathyroid adenomas)
Dynamic and static hepatoscintigraphy
Brain SPECT
Lung perfusion scintigraphy with 99mTc-MAA
Scintigraphic tumor visualization (with 99mTc-MIBI, 99mTc-(V) DMSA, 99mTc-Tectrotyd)