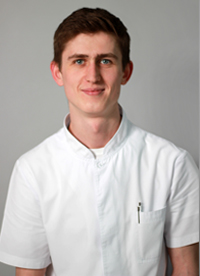 Cardiologist, pecialist of functional diagnostics
In 2011 graduated from Donetsk National Medical University.
Since 2014, he has been working as a doctor of functional diagnostics at the State Institution "Heart Institute of the Ministry of Health of Ukraine".
Performed procedures:
– advisory reception
– electrocardiography
– works on ultrasound systems manufactured by Philips, Toshiba
– daily monitoring of ECG (Holter) and blood pressure on the apparatus "Diacard", "Cardiospy"
– Samples with dosed physical activity (bicycle ergometry, treadmill test) on the Corival and Valiant devices.
– determination of the risk factor for cardiovascular disease
– drawing up a personal therapy plan
He takes part in scientific and practical national and international conferences.